Session Information
Sneak Peek at the 2011 Proposed NEC Code Changes
Session Type: Pre-Convention Workshops
Track Number: PW-2
Location: WSCTC
Room: 614
Speaker: Michael J. Johnston, NECA Executive Director, Standards and Safety

Date: Friday, September 11, 2009
Time: 8:00 AM - 12:00 PM

Description:
This presentation provides attendees with an understanding of significant changes in the 2008 NEC that impact their business. In addition to this review of changes in the 2008 NEC, Mike will provide a glimpse of changes proposed for the 2011 NEC. Over 5000 changes were proposed to the NEC. Stay on the leading edge of changes affecting your industry by attending this popular program. Learn how the NEC is incorporating new rules to stay current with emerging technologies.
Speaker Bio: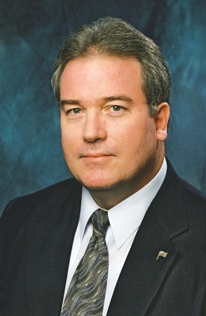 Michael Johnston is NECA's executive director of standards and safety. Prior to working with NECA, Mike worked for the International Association of Electrical Inspectors as the director of education, codes and standards. He also worked as an electrical inspector and electrical inspection field supervisor for the City of Phoenix, AZ. Mike achieved a BS in Business Management from the University of Phoenix. He served on NEC CMP-5 in the 2002, 2005, and 2008 cycles and has is currently the chair of CMP-5 representing NECA for the 2011 NEC cycle. Mike is a member of the IBEW and has experience as an electrical journeyman wireman, foreman and project superintendant. Johnston is an active member of IAEI, the NFPA Electrical Section, Education Section, the UL Electrical Council, and National Safety Council.
Please note that every state handles licensure and continuing education credits differently. To avoid confusion, NECA strongly recommends you check with your state authority whether they will grant these CEUs for management education programs held at NECA 2009 Seattle.
---
Return to Session Schedule